These are my favorite looks/pieces from a couple of Resort 2012 Collections that stood out to me the most. I just took the photos from style.com and cropped them out and placed them on black & white photographs I took.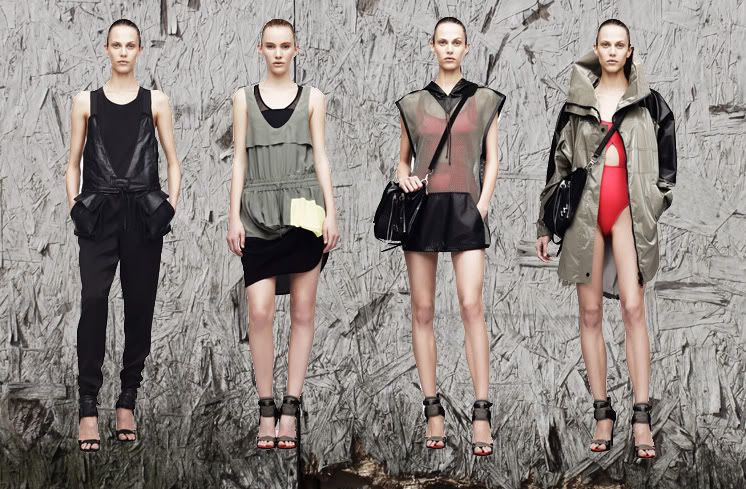 Alexander Wang:
I loooved this collection. The complimentary palette tied in with the urban/ utility look tied everything together. Every piece is very wearable and I loved how he played with different fabrics.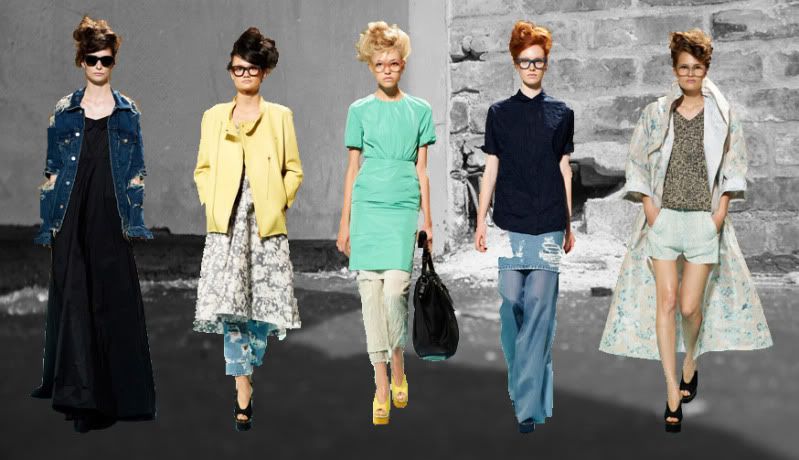 Acne:
Johansson played with the idea of "young jeans girl" and came out with these very casual/ playful pieces. I think it has a very conservative yet messy bourgeois presentation for Acne.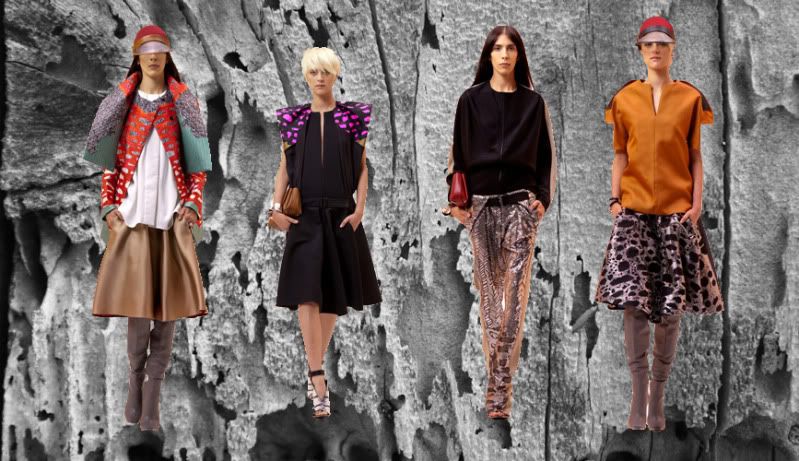 Balenciaga
:
…What's with the visors this resort collection? (*ahem ahem…Givenchy*) In my opinion, i think visors will never be "in style". Aside from that, Nicolas did a great job with the umbrella skirts- the perfect length, and very dramatic. I also thought the weird looking prints reminded me of amoeba. lol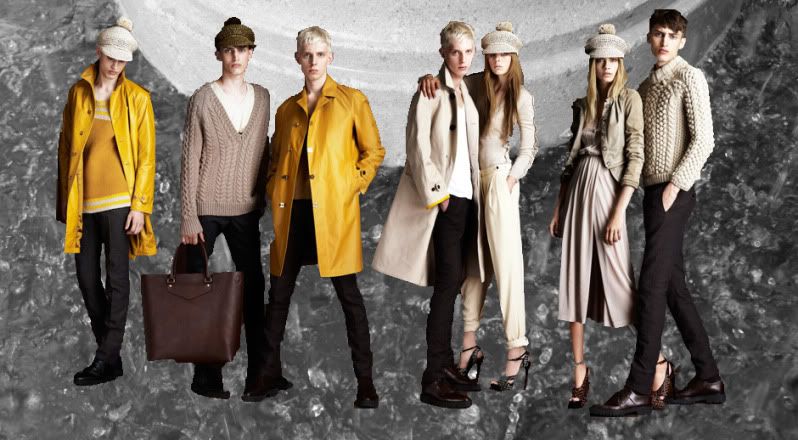 Burberry Prorsum
:
Do I have to explain? Just look at it. Perfect. Classic. Bold.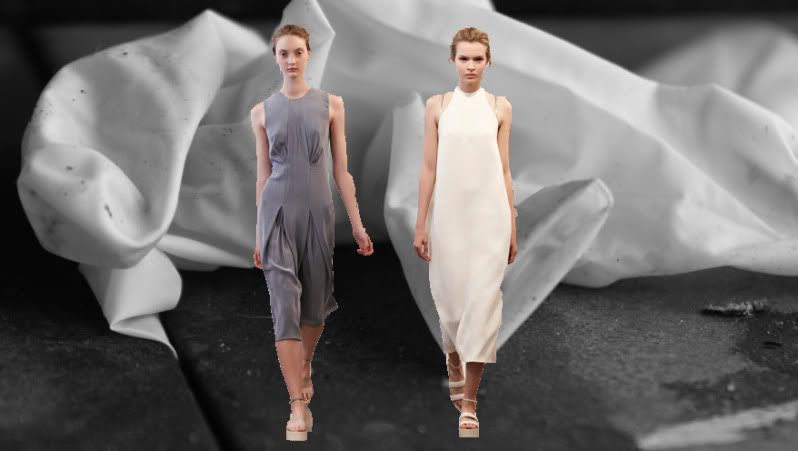 Calvin Klein:
Calvin Klein was always a favorite of mine, but for his resort collection- i thought it was lacking individuality. Some of the pieces were too simple and I could find them in some 'thrift store'. Okay, maybe that's a lie, but i just thought it was a weak collection. I loved these two pieces though. The detailing on the grey dress is very simple but i know is hard to execute. =(
Celine:
I should just post pictures and not say anything. I think it'd be better that way. So you guys can just come up with your own opinions about the looks I favorite.
Chloe Sevigny
Givenchy
Gucci
Jonathan Saunders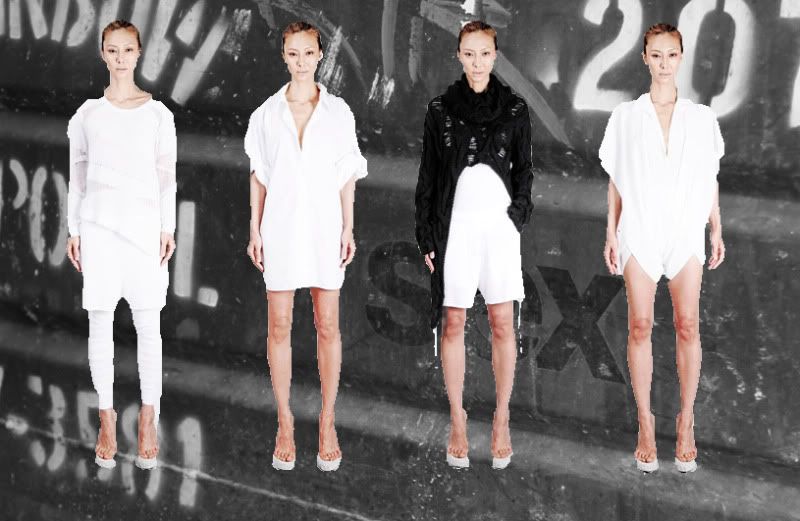 Kimberly Ovitz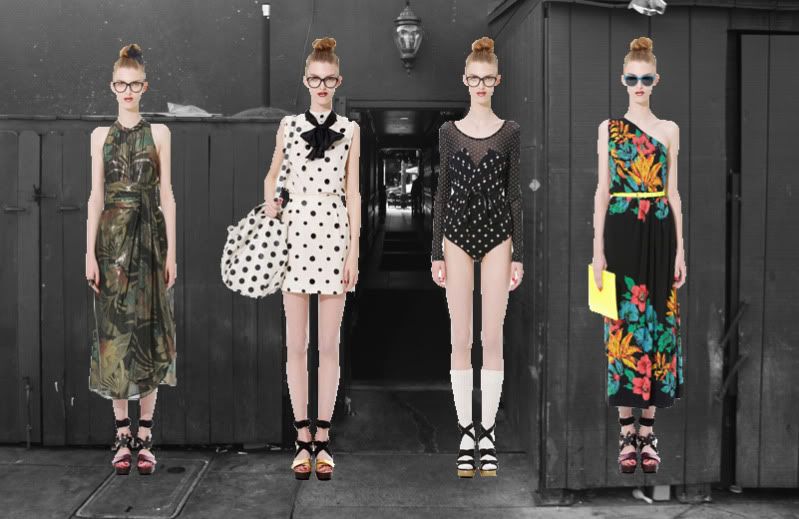 Marc by Marc Jacobs
Rochas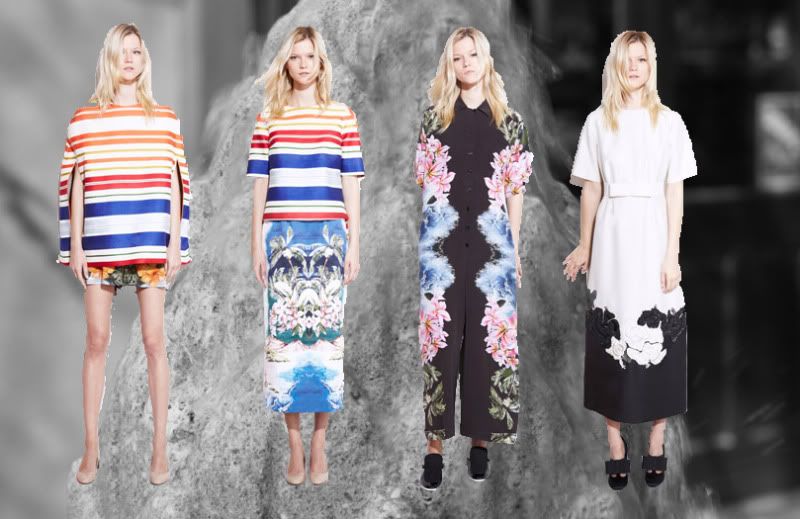 Stella McCartney
T by Alexander Wang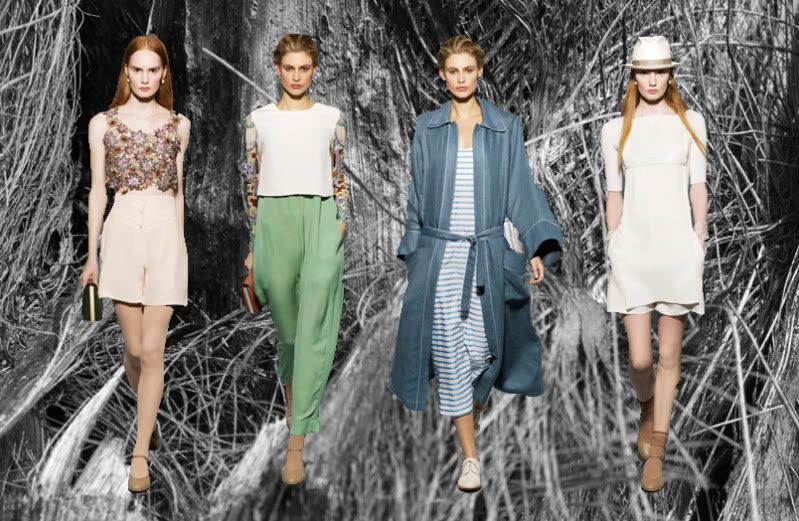 The Row
VPL